---
---
Feature:
1. Solar powered: This fox status light is illuminated by solar energy or rechargeable batteries, without the use of external wires, which is energy-saving and environmentally friendly. The high-quality and high-efficiency solar panels ensure the storage of solar energy, which absorbs sunlight during the day and releases it as electricity at night to emit fox lights.
2. Long service life: waterproof design, so it is safe and not easy to be damaged in rainy days outdoors. The operation is super simple, just put it in a sunny place, turn on the switch, it will automatically turn on and off. As long as there is the sun, the chandelier can be used. Make your house and garden more charming.
3. Cute design: The pattern style is quite creative, it is the fox in the wooden stake. It is also equipped with a handle to hang in the air to decorate the trees/fences in your yard. Both options are good.
4. Material: The solar owl light is made of resin, and the surface is smooth and flat. Resin is also a healthy and environmentally friendly material, and will not produce toxic substances to the environment. The dye is non-toxic and tasteless, and is very safe for human or animal contact.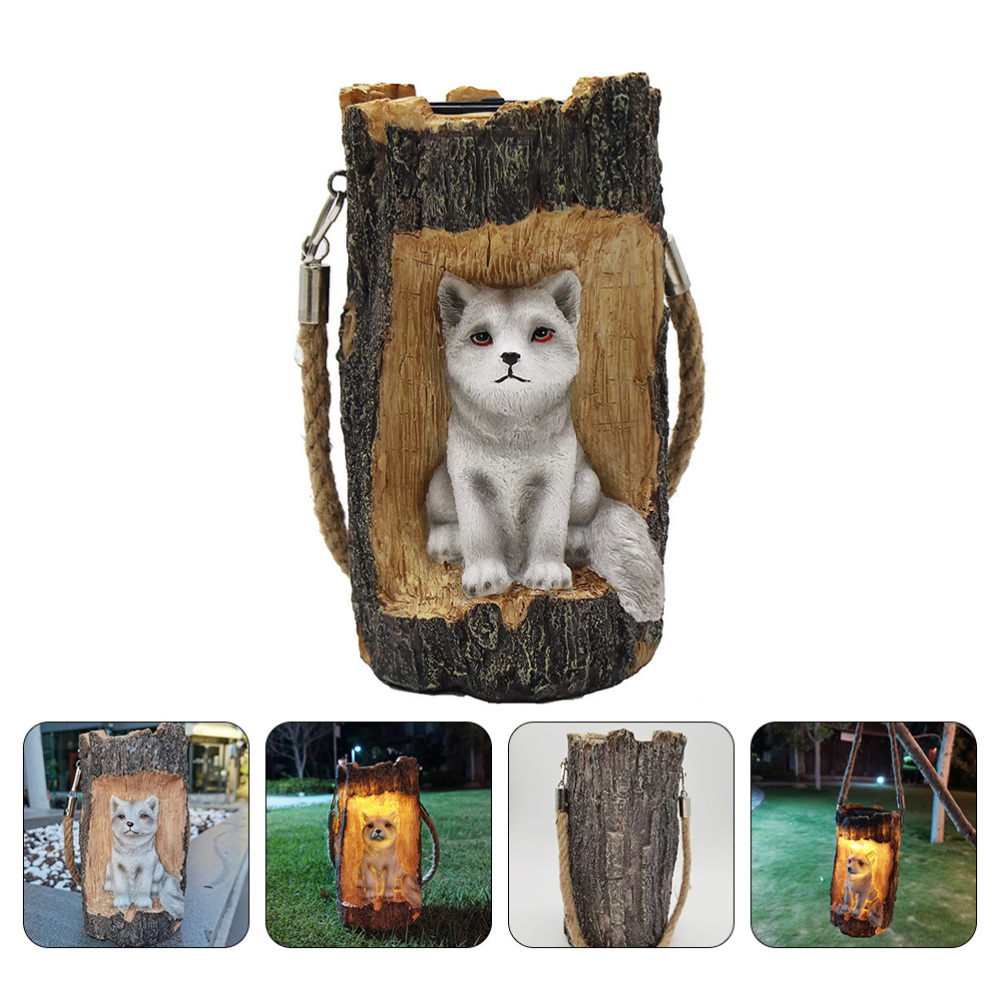 Specification:
Material: Resin
color: White
Solar Panel: 2v80mA polysilicon
Ni-MH battery: AAA1.2v300 standard 600mAh
Light source: 1 high-brightness warm white LED light
Discharge current: about 20mA
Product size: about 10*18cm high, hemp rope length 40cm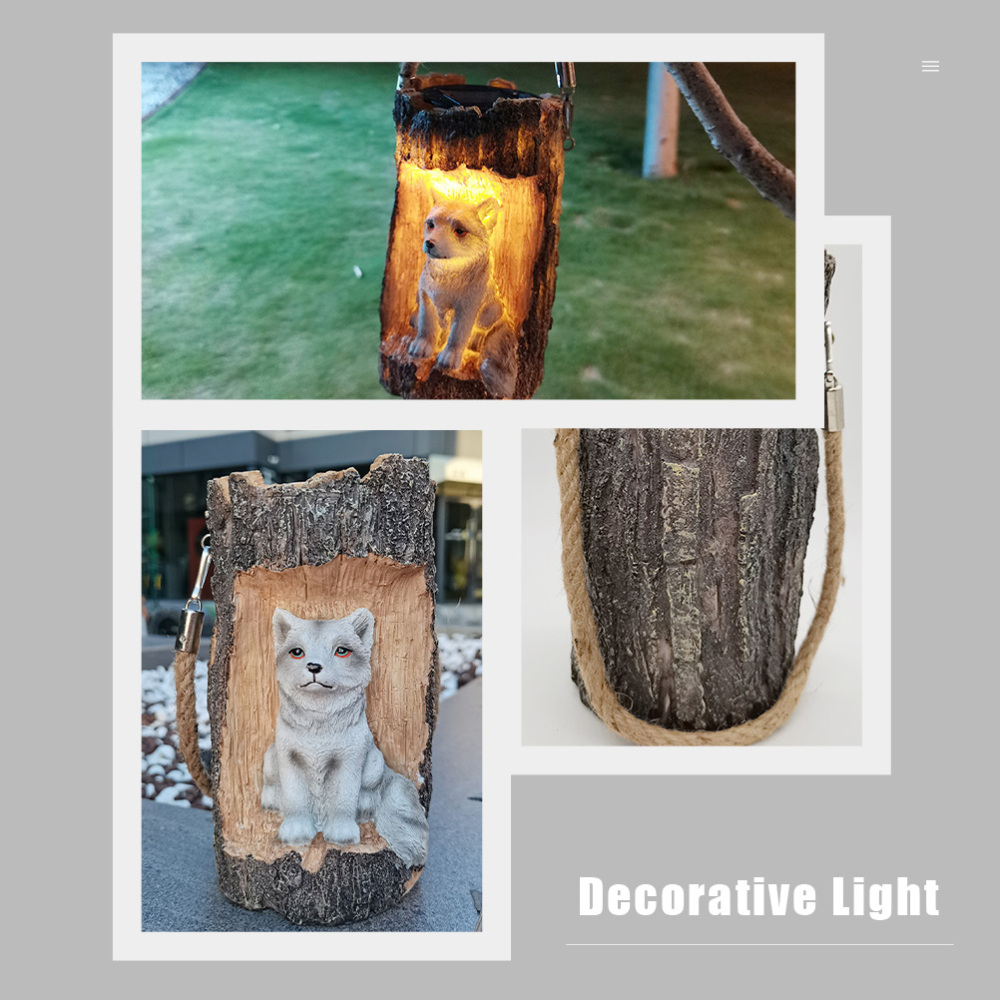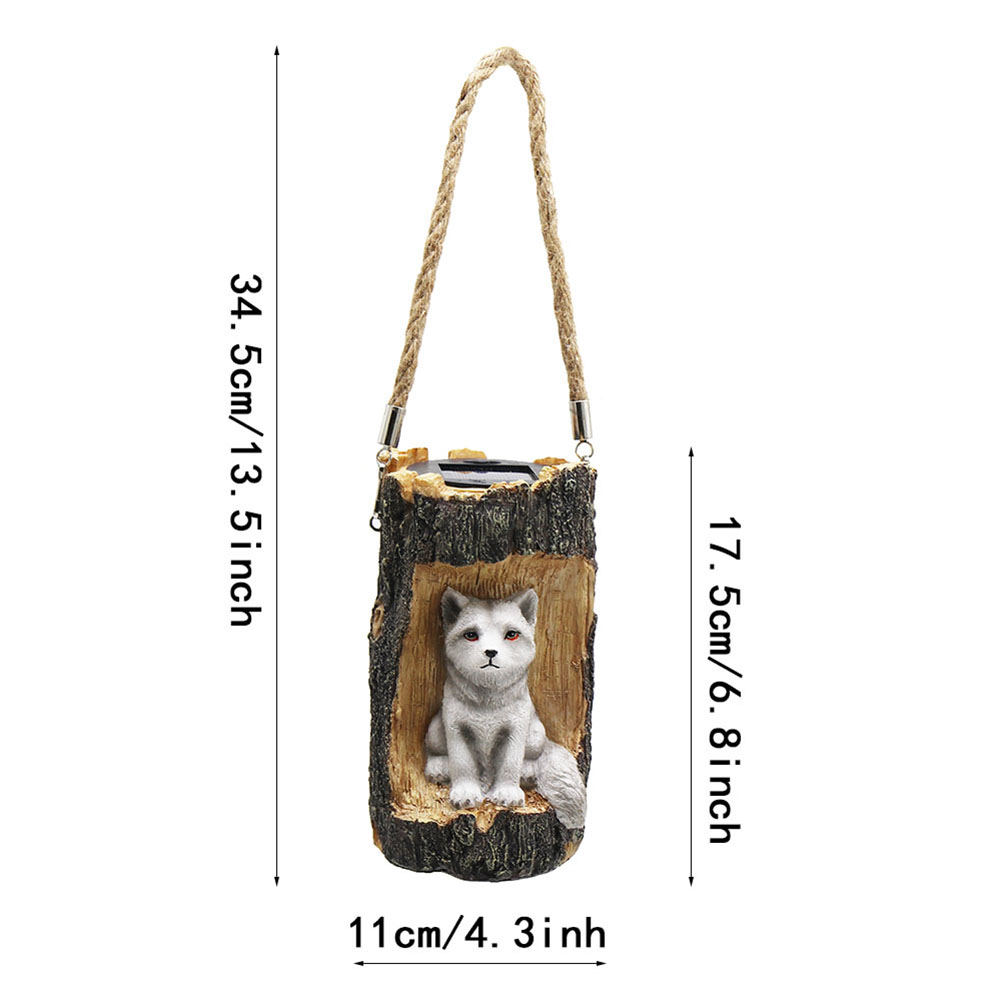 Package:
1X solar resin landscape light 

This fox status light is illuminated by solar energy or rechargeable batteries, without the use of external wires, which is energy-saving and environmentally friendly.
Waterproof design, so it is safe and not easy to be damaged in rainy days outdoors. The operation is super simple, just put it in a sunny place, turn on the switch, it will automatically turn on and off.
The pattern style is quite creative, it is the fox in the wooden stake. It is also equipped with a handle to hang in the air to decorate the trees/fences in your yard.
The solar owl light is made of resin, and the surface is smooth and flat. Resin is also a healthy and environmentally friendly material, and will not produce toxic substances to the environment.
Good Quality And Low Price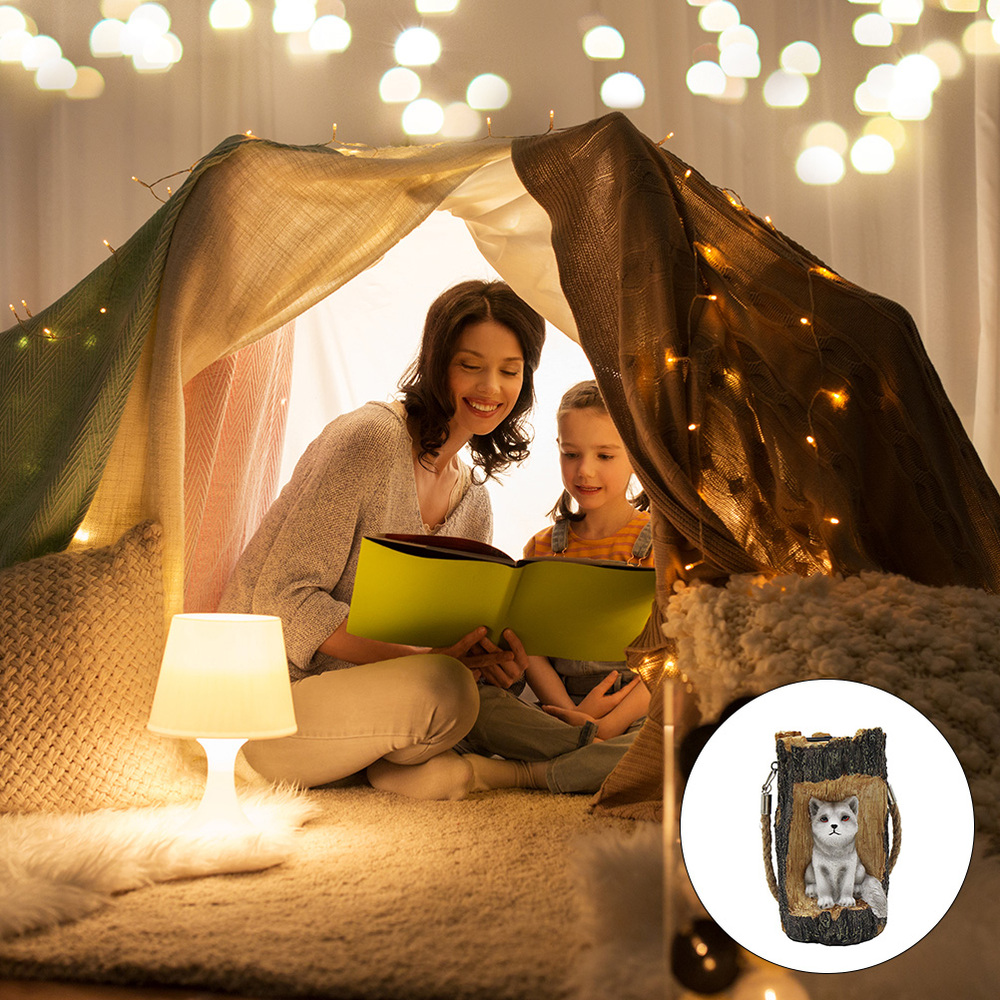 ---