---
---
Features:
Unique 2-in-1 ice cube maker: It's not only a ice cube trays ! Also a kettle that you can have any drinks directly.
Easy and unique molding: Easy to making 17 full ice balls at a time, convenient to use and clean, with a sealed bottle cap to prevent odor.
1.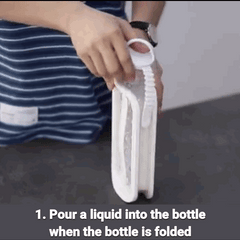 2.
3.
 4.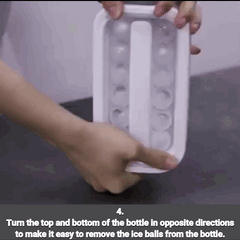 Multi-function method:  
Conventional drink method: Put the ice balls into a cup with a drink, the full ice balls will instantly bring you a cold experience.
Unique drink method: Fill drink into this ice ball maker kettle which with iced balls, shake it for a few seconds, then pour it into the cup, you will find the drink is just like it taken out of from the refrigerator.
Novel drink method: Pour drinks into this ice cube trays/kettle, shake it for a few seconds, drink it directly, and enjoy the original iced drink.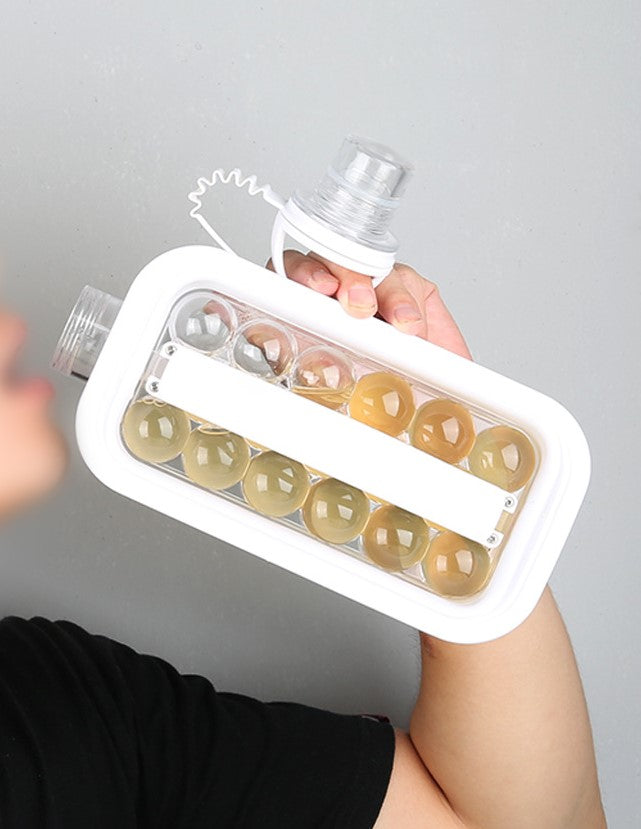 Perfect design: 
Easy water injection, the big pot is designed to fill 17 pucks at a time! Prevent the loss of bottle caps, anti-lost chain design, flexible disassembly and use, more convenient to carry out! 
Flat body modelling, e
asy to take in one hand, easy to store, do not occupy space!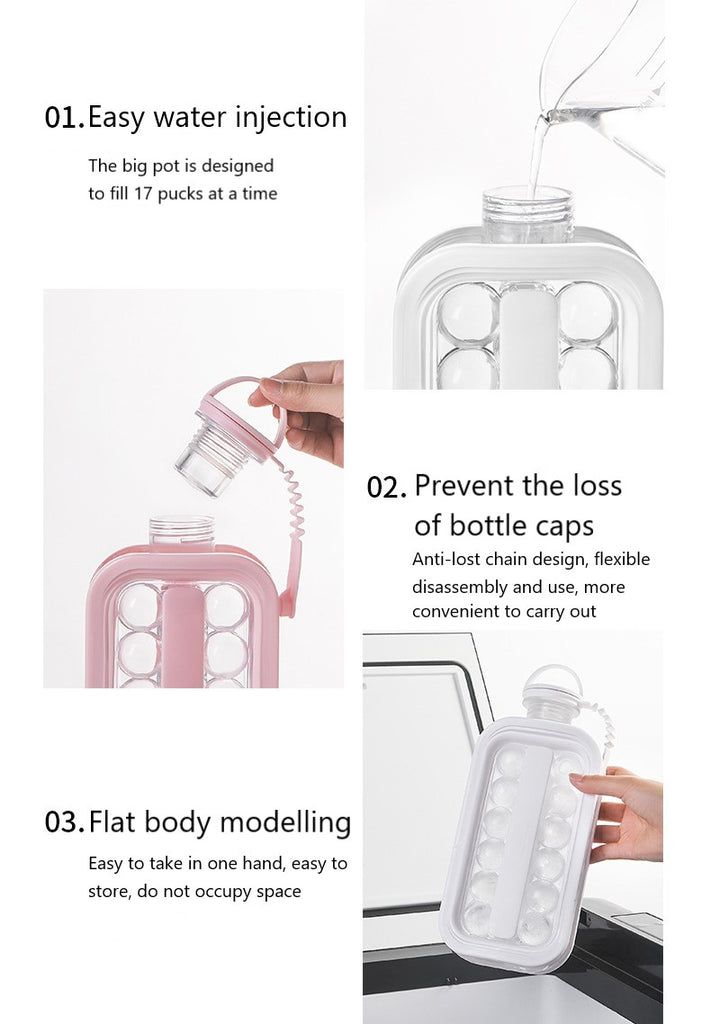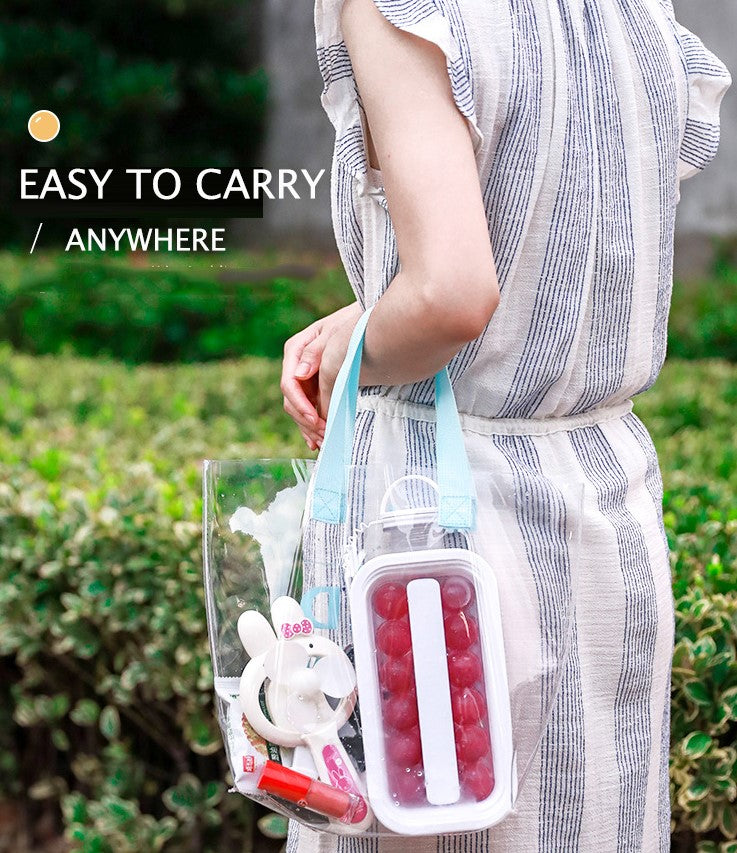 Perfect puck size: 
T
he puck is a well-sized, versatile puck that can easily fit into a variety of cups, drinks and foods.



Warnning:
Avoid exposure to sunlight, so as not to cause fading and yellowing, resulting in ugly storage boxes.

Avoid sharp implements as far as possible, prevent receiving box surface scratch.

Keep away from the fire.

Due to the epidemic, according to the customs policies of different countries, the delivery time limit will be extended by 2-3 days to different degrees.
---